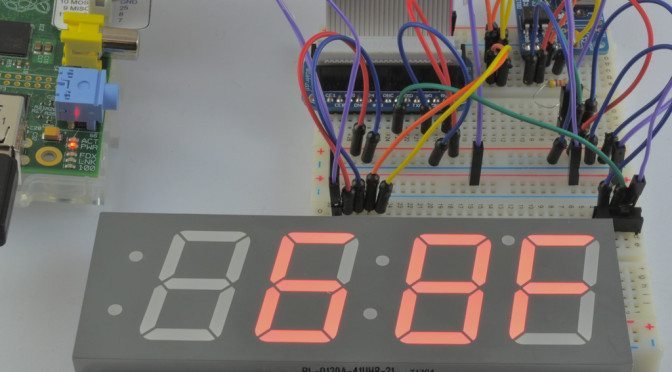 Raspberry Pi Thermometer & Clock
Published on: 21 July 2015 / Category:
Combine several modules to enable Raspberry Pi to power a large 1.2 inch, 4-digit, 7-segment display. A small switch changes the display between showing the temperature and the current time. This project uses a real-time clock to ensure that the Raspberry Pi always has the correct time, even if it is not connected to the Internet.

Parts Needed
Raspberry Pi Model B
4-Digit 7 Segment Display – Red
Real Time Clock Breakout
Digital Temperature Sensor + Extras
Pi Cobbler Breakout
Half Size Breadboard
Male/Male Jumper Wires 40×6"