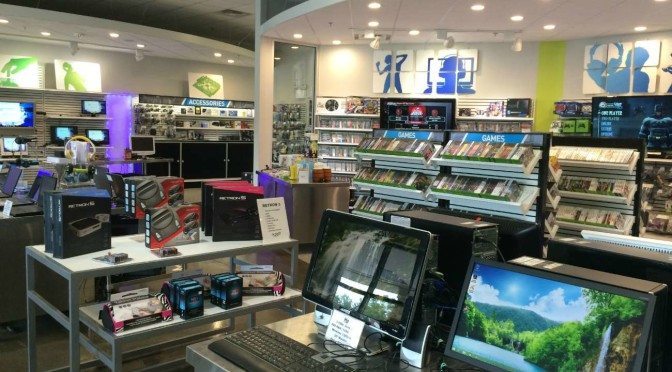 Charlotte Agenda – Are you aware Goodwill runs an electronics store called The GRID?
Published on: 28 August 2015 / Category:
Where do old laptops go to die? If Goodwill has anything to do with it, they're donated, wiped clean, refurbished and brought to new life to be sold at steep discounts at The GRID. Donating a laptop can be precarious if you don't know how to remove all your personal information, which is exactly why I've been hoarding my ancient ThinkPad for years. But according to Amel, who was working the store when I stopped in, The GRID adheres to strict procedures to ensure sensitive information is never exchanged. In fact, they're audited by Dellmonthly to ensure machines are wiped clean before they're sold.