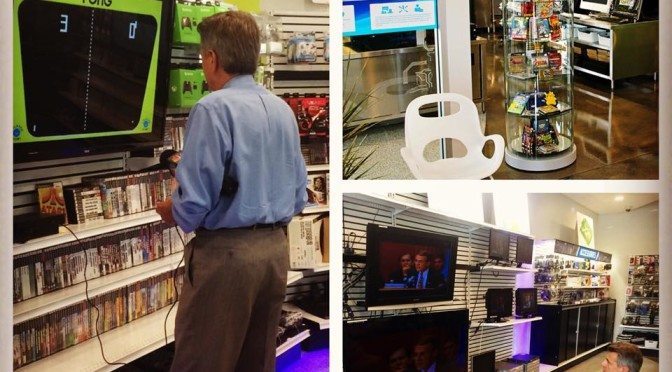 NBC Charlotte's Larry Sprinkle Visits The GRID: Powered by Goodwill
Published on: 10 July 2015 / Category:
We were excited to host Larry Sprinkle, longtime weather anchor at WCNC-TV/NBC Charlotte for his first visit to The GRID: Powered by Goodwill. Larry stopped by the store to celebrate its one year anniversary in May for his periodic segment on the morning news, "Larry's Look."
Watch Larry's visit to The GRID here
Larry had a blast learning about Raspberry Pi, a small single board computer that does anything your PC can do. We even hosted a WordPress site personalized for Larry's arrival! During his tour throughout the store, Larry also played his hand at some old school Atari Pong, chatted with customers, and admired a 70" flat screen television while watching his favorite program, NBC's "Today Show."
Thank you to Larry for stopping by the store to learn more about the cool range products and how purchases made at The GRID: Powered by Goodwill fund job training and employment services right here in our community.