Find Us
We're easy to find in Charlotte, NC! Find our address, contact info, store hours and more.

Shop
Shop The GRID online or in store — we have laptops, tablets, games, gaming consoles, printers and more.

Donate
When you donate used electronics to The GRID, you help both our planet and community.

DO GOOD
Proceeds from the sale of electronics at The GRID fund job training and other life-changing services at Goodwill.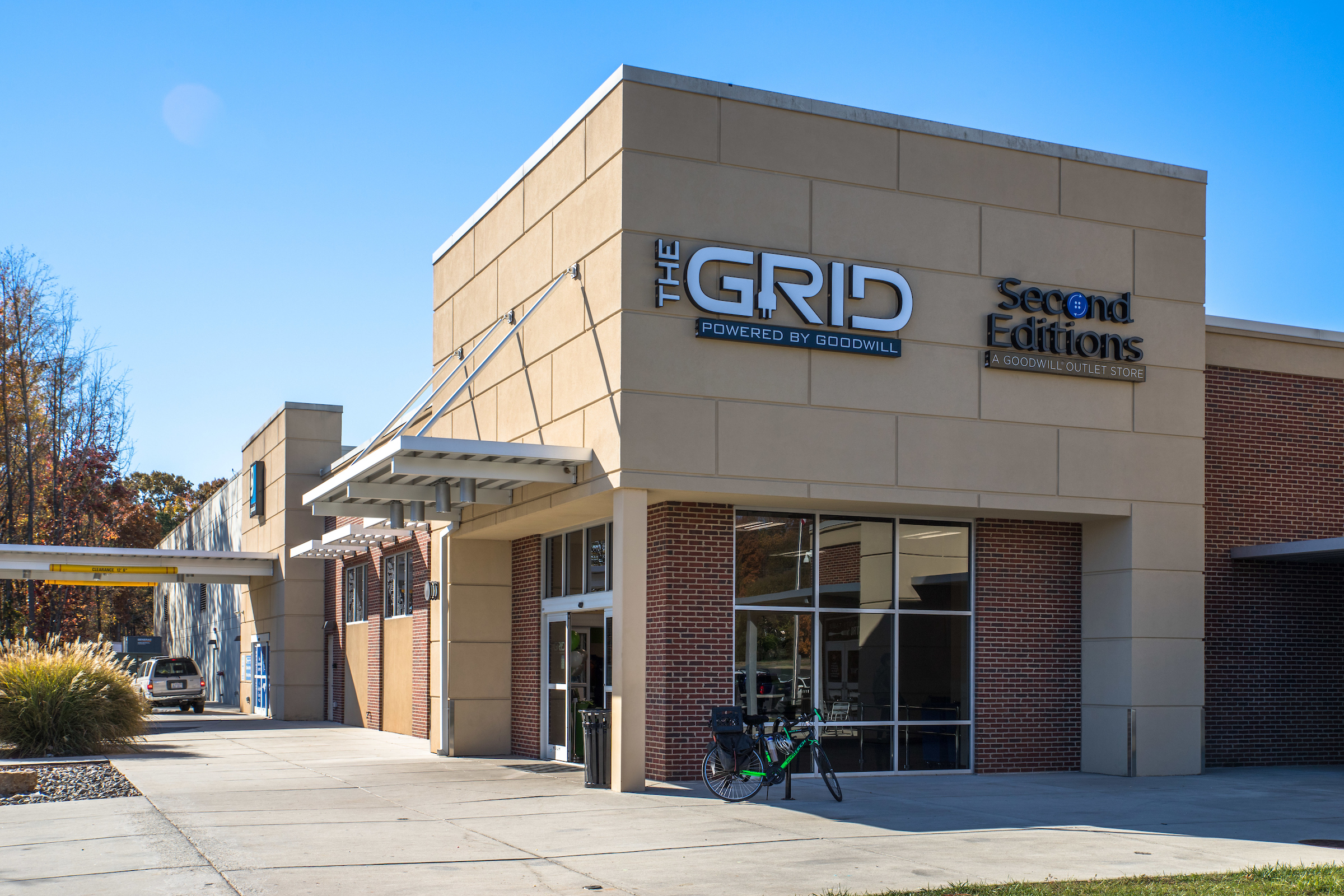 The GRID: Powered by Goodwill is a first-of-its-kind extension for Goodwill. Here, shoppers can find just about anything related to computers, gaming and technology.
Goodwill Industries of the Southern Piedmont has been serving individuals and families in the Southern Piedmont region of North and South Carolina for more than 50 years. Goodwill operates 26 retail stores and has more than 30 donation sites in the region. Proceeds from the sale of donated goods fund job training and other life-changing services offered free of charge to people in our community who need help upskilling, finding employment or launching a new career. Last year, Goodwill assisted more than 6,000 people with resources and support thanks to donations and purchases from the community.